About Our Team
Dedicated to making I.T. work for you and your business
Donald Blunt
Head of Making People feel Welcome
Someone's got to keep everyone in check, making sure no-ones slacking off.. Thankfully they're all hard workers here, so I can often be found having a snooze in the corner of Chris's Office (unless we have guests, in which case I'm all over them making sure they feel extra special and welcome!)
People Skills

100%

IT Knowledge

20%

Obediance (on a good day)

47.5%
Chris Blunt
Head of Making I.T. Work
IT is my passion (as well as my family, cars & Donald). To me it's all about helping people. We are a customer service industry. I.T. is about making your life easier by making it quicker, simpler and more efficient to do business. If your I.T. is not doing that for you, if it's holding you back, you really should speak to us!
The Role of I.T.

98%

E-Mail Systems

96.3%

Tennis Player

18.5%
Rachael Povey
Customer Service Manager
As our Customer Service Manager, Rachael will take you under her wing as she does with all our clients, and ensure that you are chirping happily during your time with brokenStones. Away from brokenStones, Rachael is a devoted mum to four – two mini humans and two not-so-mini greyhounds!
Keeping us all in check

87%

Keeping our customers happy

90%

Having her photo taken

12%
Craig Langman
Senior IT Engineer
Craig is enjoying his busy and varied role at brokenStones. His previous job involved him travelling into central Birmingham, so a quick drive to Lichfield is sheer bliss in comparison, especially when he can use his motorbike. Outside work he likes to spend time with his wife & son, enjoys music, IT, Role Playing, Board Games, & History.
Dedicated to our customers

100%

Effort to crack a joke and make people smile

85%

How much of a Geek am I

100%
Kieran Stubbings
IT Engineer
I.T. has always been a part of my life, and it is now my life! It's what I do all day, at work, and all night at home. Customer Service is a key part of doing my job, and I love providing great service to our clients. Getting lost in IT is what excites me, and the challenges that come with it – so come and tell me your IT issue!
Desktop Support

93%

Effort put in to solving IT problems (x127)

100%

Time spent ensuring his quiff is perfect

30%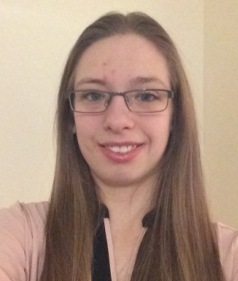 Laura Smith
IT Technician
Laura joined us in January 2016 and is currently on a year's placement with us through her University course. Laura puts her knowledge and willingness to learn into everything that she does, allowing her to solve problems to the best of her ability. Away from brokenStones Laura likes to spend time with her boyfriend, family and three dogs – George, Elsa and Angel.
Quick at learning

80%

Taking on a challenge

75%

Talking Loudly

12%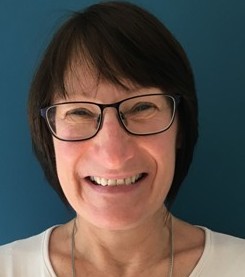 Sharon Weaver
Book-keeping, Credit Control & Office Administration
Sharon takes care of book-keeping, credit control and office admin. As she lives locally, she enjoys walking to and from work whenever the weather allows, from the home she shares with her husband and twin teenage sons.  Free time is rare, but when she has some she enjoys socialising with friends, watching films at home or at the cinema and reading.
Chance of being the first one in the office

85%

Ability to stay up long enough to read a book

1%

Love of number crunching

75%
Timely Support Response
We know there is nothing worse than reporting an issue and then not hearing anything back for AGES… We monitor all our responses on an internal SLA that alerts us when we are about to miss our quick response target
Innovative Ideas
You never know where the next great idea will come from, that's why I encourage all our staff to get involved and verbalise their ideas… you never know what train of thought one daft idea will develop in to next…
Latest Technology
We're all IT Geeks at heart here, we've often got the latest software and hardware in our offices to play with before we decide we're happy to role it out to our clients. If your curious about the latest gadgets then drop us a line and pop in!
Clear Communication
Don't you just hate it when you spoken to in Geek? When it comes to dealing with brokenStones I promise you a 100% geek free conversation – unless you say otherwise!
Latest Company News
The latest happenings within our business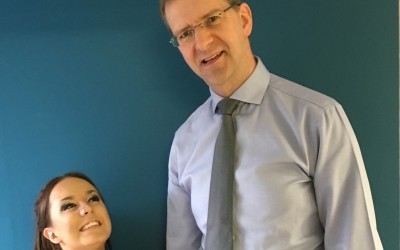 We've had lots of new people join brokenStones in the last few months. Check out our updated Staff News  page to meet all our new team.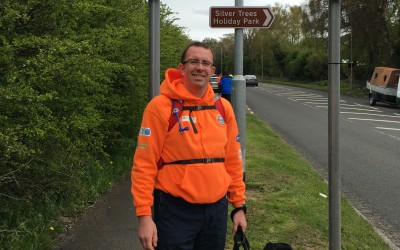 Huge congratulations to Chris Blunt and the fab team in orange hoodies who walked 37.3 miles on Sunday to raise money for The Buddy Bag Foundation and the British Heart Foundation. Donald did his bit for charity too – joining the team for the last 18 miles.  Thanks to everyone for the support and...
We had a great turn out to our Macmillan Coffee morning on 25th September, and managed to raise £100 for the charity. Thanks to everyone who came along!
Don't Be Shy. Get In Touch.
If you are interested in working together, send us an inquiry and we will get back to you as soon as we can!
Contact Us