---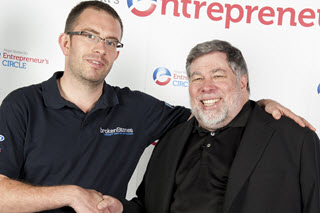 "I did something right, and the wrong thing happened…"
I asked Apple's Co-Founder Steve Wozniak what his biggest I.T. frustration was, and that's what he said "I did something right, and the wrong thing happened…" – And that's what My Weekly Top I.T. Tips are all about, because computers don't always do the right thing, but with my help you can…
Free IT Tips and Advice
Get free tips, help and advice on getting the best out of your I.T. Delivered weekly to your inbox.
We value your privacy and would never spam you
"If your I.T. is not helping you do things more effectively and more productively, then you have got to question why is it even there?"
We make I.T. work for you and your business
We sell IT, we fix IT and we support IT. For IT support packages you can choose from an all-encompassing IT contract where you call us for all of your IT needs all the way down to our ad-hoc, Pay as you Go, service.
Are you just starting out in Business and want to make sure you do stuff right? Get Our Free Getting Started Guide, packed full of helpful tips and advice, not just about I.T!